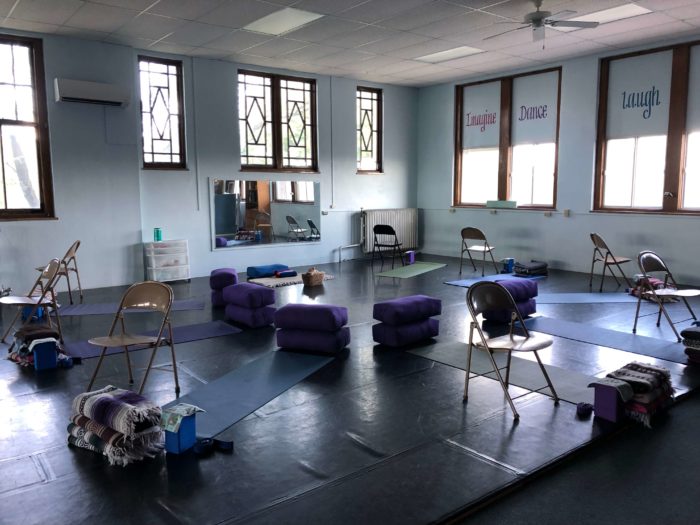 FIRST STREET YOGA – We Are Still Here!
Hi Everyone,
This is Carol Daly, one of the yoga teachers at First Street Yoga. I'm writing as I enter the 6th week of social distancing at my house. This time has been like no other with more ups and downs than I ever expected. I'll admit to breaking so many of my own rules for staying centered in times of stress. Right now, I'm just beginning to find my way back to routine yoga practice. And, as it usually does, it feels like the practice is creating a subtle shift toward a place where life is more predictable and safer.
It is HARD to do yoga at home – especially when we first start. And, trying to do yoga online can be tricky – both as the student and as the teacher! I found this article on Yoga International this morning and thought you all might find it helpful.
HOW TO GET THE MOST OUT OF ONLINE YOGA CLASSES
. I'm definitely going to try one of the suggestions in this article – mirroring my phone to my TV!
If you haven't "attended" one of our First Street Yoga Zoom Classes, but would like to give it a try, please reply to this message so that we can send you the class log on information for a
free trial
. Our classes are scheduled on
MONDAY from 6 – 7 pm
and
THURSDAY from 10 – 11 am
. Check out our
FIRST STREET YOGA
website for more information.
Wishing you all health and peace,
Carol